Ash Long: Career
THIS PAGE IS UNDER CONSTRUCTION
Ash Long is enjoying a wide-ranging media career that started as a 12-year-old Observer newsboy in September-October 1969.
More than four decades on, Ash Long today works as a Newspaper Editor/Publisher. His media career has also included work as a TV and radio producer.
(Ash has also been a supermarket shelf packer, beer truck driver, snowball/confectionery maker, and shopping centre manager.)
School/University Days
l 1969-1977. EARLY JOBS. Ash Long started as a newsboy for Gordon Barton's Sunday Observer in September-October 1969. His family took on a distribution business for newspapers including the Sunday Observer, Sunday Review (later The Review and Nation Review), Footy Week, Sunday Sport, Sunday News, Labor 72, Rats, Popular Motorcycling, Lumiere, Rolling Stone and The Digger. Ash continued as a publishing hand at Maxwell Newton's Sunday Observer with publications including Postscript Weekender, All Sport Weekly, Melbourne Trading Time (formerly Melbourne Bazaar), Midweek Punter, Punter, Observer TV and Newton Comics.
l 1970-1974. SCHOOL NEWSPAPER: Scandal. Ash founded the underground school newspaper, Scandal, at Ivanhoe Grammar School. A website continues today, more than 40 years on, keeping mates in touch. www.scandal.com.au
l 1975. INTERVIEW: Maxwell Newton speaks with Ash Long. Aged just 18, Ash interviewed newspaper owner Maxwell Newton for Farrago newspaper.
l 1975-1978. UNIVERSITY YEARS. Ash studied towards a Commerce/Economics Degree (not completed) at the University of Melbourne. He contributed Media Notes and features for Farrago, with work syndicated to Lot's Wife (Monash University), Rabelais (La Trobe University), and Catalyst (RMIT). He was News Director for the experimental radio station licence (which was the genesis of 3RRR-FM). Ash was also the driving force behind RSTV, the University of Melbourne's closed-circuit TV station.
•

He worked part-time at Leader Newspapers as a journalist, and at The Age as a publishing hand. He managed a chain of Shell and Total service stations, and later was Centre Manager at Bayswater Village Shopping Centre. He produced The Bayswater Villager newspaper, and later Bayswater News.
Early Career: Leader Newspapers
l 1978-1983. LEADER NEWSPAPERS. Ash Long was a senior executive at the Leader Media Group. He was a Regional Manager, Group Classified Advertising Manager, Group Sales Promotion Manager, and Manager of newspapers including the Knox and Mountain District Free Press, Knox-Sherbrooke News, Bayswater News,
His group responsibilities (including a short time as Acting Editor-in-Chief) included Lillydale & Yarra Valley Express, Croydon-Mooroolbark Gazette, Ringwood-Croydon Mail, Box Hill Gazette, Nunawading Gazette, Waverley Gazette, Progress Press and Chadstone Progress.
In 1980, he became Regional Manager for Diamond Valley News, Doncaster-Templestowe News, The Heidelberger, Northcote Leader, Preston Post-Times, Whittlesea Post, Brunswick Sentinel and Coburg Courier. He was associated with Broadglen Publishing Co's titles which included the Essendon Gazette, Broadmeadows Observer, Keilor Messenger and Sunbury-Melton Regional News-Gazette.
Newspaper Career continues
l 1982-1983. EXPRESS. Ash Long moonlighted as Managing Editor of the Bacchus Marsh-Melton Express, arranging its joint venture with the Melton-Bacchus Marsh Mail newspaper, published by Syme Community Newspapers.
l 1983-1985. VICTORIAN MEDIA CORPORATION. Ash Long was Managing Director of Victorian Media Corporation. Its publications included Video News, Sunday Advertiser, News-Pix Weekender, Croydon City News, Ringwood City News - Friday Extra, Avoca Mail, The Clarion, Waverley City News, Regional Review, Lillydale Shire News and The Yea Chronicle.
l 1984-1993. YEA CHRONICLE. Ash and Fleur Long purchased the century-old Yea Chronicle from Tom Dignam. They published the weekly from 1984 until 1993. It continues today in the hands of Newspaper House.
l 1984-1993. LONG FAMILY NEWSPAPERS. Ash Long created new titles including Whittlesea Chronicle, Kinglake Chronicle, Yarra Glen Chronicle, Nagambie Chronicle, Seymour Chronicle, Broadford Chronicle and Kilmore Chronicle. The company also produced a quarterly Tourist News.
Media Career
l 1994. CANBERRA WEEKLY. Ash Long took on a six-month consultancy as Publisher of the Canberra Weekly newspaper for Text Media. (The publication is today an unrelated independent magazine.) Click here to see one of Ash's early TV commercials for the newspaper.
l 1994-95. SEYMOUR-NAGAMBIE ADVERTISER. Ash Long had founded the Nagambie Chronicle and Seymour Chronicle newspapers in 1990 and 1991 respectively. When he sold his country newspapers in 1993, Keith Peplar published the weekly Seymour-Nagambie Advertiser. Behind-the-scenes, Ash edited and produced the newspaper for about two years. The newspaper continued on for 20 years until May 2013.
l 1995. ADVERTISER. Ash Long founded the Advertiser group of newspapers, which included titles at Diamond Valley, Whittlesea, Kinglake, Yea (Murrindindi), Preston-Reservoir, Heidelberg-Ivanhoe, Peninsula-Western Port, Seymour-Nagambie, Kilmore-Broadford, and Yarra Valley. For a short while, tourist publications included Goulburn River Country and Visitors' News.
l 1997. TV. Ash Long founded the nightly Mansfield's Melbourne TV program which aired on Optus LocalVision and Channel 31 Melbourne. Other programs in production over the 1997-1999 period included Mansfield's Memories, Night Owl Theatre and Life In Focus.
l 1998-2002. TV. Ash Long established TV programs including The Sydney Report on Sydney's Channel 31 (now TVS); The Brisbane Report on Brisbane's Briz 31 (now 31 Digital); and The Adelaide Report on Ace Channel 6 (now 44 Adelaide).
l 1999-2005. ONLINE. Ash Long established Australia's first online media service, Media Flash. As a weekly e-newspaper, then as a daily report, it was e-mailed to more than 6000 subscribers.
Today
l 2002-. LOCAL MEDIA. Ash Long founded Local Media Pty Ltd. Publications include:
l Melbourne Observer. Weekly paid-circulation newspaper, established in 1969.
l Sydney News. Monthly free-circulation newspaper, established in 2004.
l Brisbane Sun. Monthly free-circulation newspaper, established in 2004.
l Travel Monthly. Monthly free-circulation newspaper, established in 2002. Distributed nationally. Its branding has also included special editions including USA Travel News.
•
Throughout 2009-2010, Ash Long produced The Phoenix newspaper to serve the communities of the Victorian bushfire region. More than $1.2 million of advertising was provided free of charge by Local Media Pty Ltd to businesses in the region.
---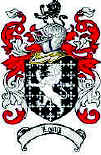 Head Office: 30 Glen Gully Road, Eltham, Vic 3095
Phone: 1-800 231 311. Fax: 1-800 231 312.
International Phone: (03) 9439 9927. Fax: (03) 941 6247
E-Mail: ash@Long.com.au
Copyright © 2013